The roof is one of the most important architectural elements. It is your shield against the scorching heat of the sun and heavy rainfall.  A good-looking roof also makes a great first impression.
When choosing a roof for your new home, you will likely have to decide between the two most popular roofing materials – traditional tile roofing or Colorbond steel roofing!
 Both Colorbond steel and roof tiles are top-rated roofing options for Melbourne homes. There is no right or wrong answer, But it's essential to comprehensively compare the two most popular roofing options before making a final decision. Therefore, we've put together some pros and cons of both options to help you make your decision.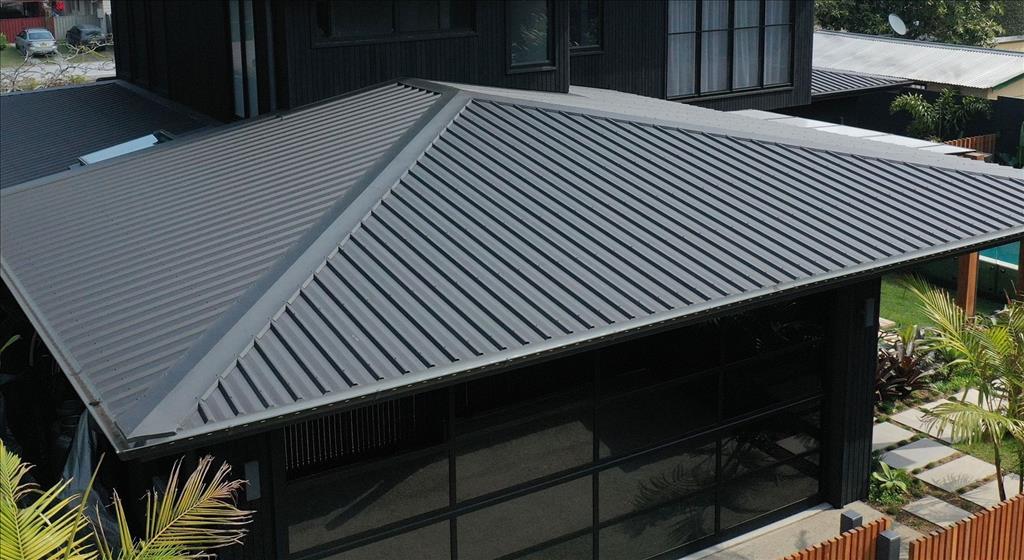 Cost
Many factors influence the cost of building a roof. Overall a Colorbond
steel roof will be more expensive. Tile roofs require a roof tiler to work on them, while Colorbond steel roofs require a registered or licensed plumber to install them, which requires more skill and expertise and, of course, more expensive. However, roof installation costs are also
affected by other factors such as the roof area, roof structure, etc. Metal roofing can be more expensive than tiles in general but can be the more affordable option for larger roofs. A metal roof is also lighter than a tile roof, which means it won't need as many supporting beams, which reduces the cost of installation. Also, tiles will require more expenses in the future with repairs and maintenance.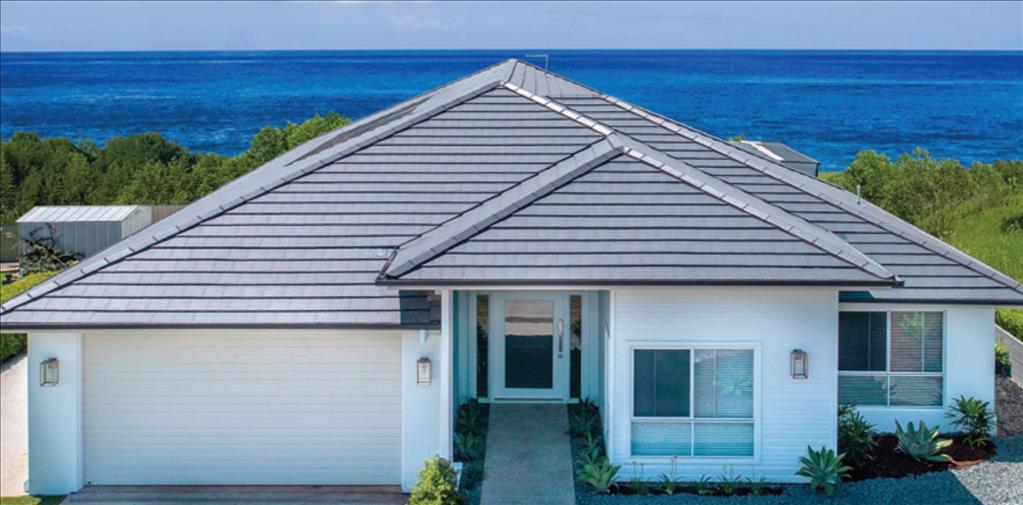 Appearance
It is a matter of opinion, but The traditional roofing material for Australian properties, some heritage-listed sites will be in designated areas that require roof tile materials over alternatives. Colorbond roofing Provides a clean, sleek appearance characterises and contemporary smooth aesthetic. The Colorbond range comes with over 22 colours to choose from. The roof can easily match the colour of the gutters and fascia boards, keeping the style of your home's exterior cohesive.
Durability
Both Colorbond steel and tile roofs are very durable materials that can withstand harsh weather and last for over 50 years. Although durable in the right conditions, tiles are brittle. Clay, slate and concrete tiles can break if they suffer a heavy impact, such as a falling tree or being walked on. Colorbond can withstand nearly any weather condition, including rain, wind, snow, hail, and heat. Colorbond also undergoes constant testing for corrosion, durability, application and outdoor exposure.
Other performance
1. thermal insulation: Both Colorbond roofs and tile roofs can provide adequate thermal insulation for homes. However, roof tile contributes more to controlling internal temperatures. The heavy thermal mass of roof tiles helps to regulate temperatures indoors, providing excellent thermal insulation. Colorbond roofing, on the other hand, uses a unique solar reflectance technology to reflect more of the sun's heat on hot, sunny days, which can reduce heat stress for the roof.
2. bushfire protection: Colorbond roofing provides higher protection against bushfires. The biggest problem during most bushfires was ember attacks. Tiles do not offer a complete seal between them, so steel roofs were often the preferred option in areas prone to bushfires.
3. sound insulation: tile roofing has excellent sound insulation and acoustic performance. Tile roofing has excellent sound insulation and acoustic performance. On the other hand, the sound of raindrops on a steel roof can be loud. You may install an acoustic blanket to help with the noise if necessary.
In summary, both  Colorbond and tile roof provides exceptional quality roofing. Both materials meet the Australian building standards and can be used according to your preference. At Integrity New Homes Melbourne East, we offer both materials for our clients to choose from. If you need help, please feel free to contact me.
屋顶是最重要的建筑元素之一,是抵御恶劣天气的第一道防线,为房屋遮风挡雨。好看的屋顶也会给人留下深刻的第一印象。
当选择新房屋顶时,你很可能要在两种最流行的屋顶材料中做出决定—传统的瓦片屋顶,或者彩钢波纹屋顶
对于墨尔本的家庭来说,彩钢和瓦片都是非常流行的屋顶选择,都有各自的优点,没有正确或错误的答案。在做出最后决定之前,要考虑的东西很多,包括预算、功能、寿命、风格,全面比较这两种最受欢迎的屋顶选择是非常重要的。因此,我们把这两种选择的一些优点和缺点放在一起,以帮助你做决定。
价格
屋顶的建筑成本受很多因素的影响。总体来说彩钢屋顶会贵一些。两者对安装工艺和安装人员的要求不一样。瓦片屋顶需要屋顶瓦片工(roof tiler)施工,而彩钢屋顶需要注册或者持证的屋顶水管工(roof plumber)安装,而后者需要拥有更多的技巧和专业知识,当然也会更贵。但是屋顶安装费用也会被屋顶设计,屋顶结构等影响,就大面积的屋顶而言,可能安装彩钢会更实惠。彩钢屋顶更轻,需要的结构支撑更少,可以节省费用。另外彩钢屋顶的维护和保养费用更少。
外观
外观的问题真是见仁见智,不过感觉大多数朋友青睐瓦片屋顶,它看起来高端大气,感觉很牢固。很多造型别致有时代感有个性的老房子使用的是瓦片屋顶。但彩钢屋顶干净,光滑,融合了简洁的现代美学风格,和老房子搭配也非常漂亮。另外彩钢系列有超过22种颜色可选,可以匹配雨水槽和屋檐板的颜色,更容易与房子外部的风格保持一致。
耐久性
彩钢屋顶和瓦片屋顶都是非常耐久的材料,可以抵抗恶劣天气,维持50年以上。瓦片本身虽然持久,但可能因为极端天气和地基移动而导致错位,或者因为被踩踏而破裂,需要定期的维修和维护。彩钢屋顶研发时经过极端天气,高温,腐蚀等测试,安装后基本不需要任何维护。
其他性能
1.保温隔热方面:彩钢屋顶和瓦片屋顶都能为家庭提供良好的隔热。瓦片屋顶控制房屋内部温度的表现更好,类似于砖,它可以依靠更大的热熔来拉平日常的温度波动,起到很好的隔热效果。而彩钢屋顶则采用的是特殊涂层技术,可以把更多的热量反射到屋外,减小屋顶的散热压力。
2. 防火方面:两者相比,彩钢屋顶可以更好的防火。澳洲是丛林大火的高发地区,而丛林大火对房屋最大的威胁是带火星的灰烬从瓦片的缝隙进入房屋,点燃房屋或者屋内物品,而彩钢屋顶有更好的密封性,更适合山火多发地区。
3. 隔音方面:瓦片屋顶的隔音效果会优于彩钢屋顶。如果遇到下大雨和下冰雹的天气,瓦片屋顶可以吸收大部分的声音,而彩钢屋顶可能声音会比较大。但可以通过在彩钢屋顶下面安装隔音棉毯来解决声音问题。
综上所说,客观讲,彩钢屋顶和瓦片屋顶其实难分伯仲,这两种材料都符合澳洲的建筑标准,大家可以根据自己的喜好放心选用。协诚新家也同时提供这两种材料供业主选择。如果有朋友还是难以抉择或者需要帮助,欢迎和我联系。